"Piss HIRST"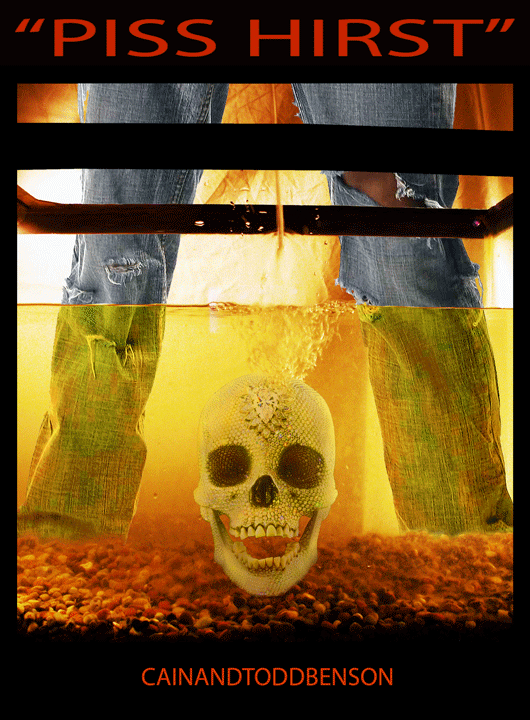 NEXT 5 IMAGES
TO SEE ORIGINAL AT CAINANDTODDBENSON.COM CLICK HERE.
FAQ
Please feel free to contact us with any questions!

To have a design printed on the back of a shirt rather than the front, please send an email alerting us to the change or use the "create custom product" designer to create shirt with the image in an alternate location.
Shipping
Items are typically produced within 2-3 business days and then shipped directly after production. Silver Griffin Shirts has highly developed production and shipping systems and we make every effort to promptly ship your orders, many orders being shipped next business shipping day from the date of the order.